Diakhaba Health Post Well Project – Senegal
Location
Diakhaba, Kedougou, Senegal
Community Description
Diakhaba is a village comprised of around 1,300 people, including Malinkes and Jaxankes. It was founded in the 1970s, and now has three chiefs in total.
Diakhaba is located on the main national highway that runs from Dakar to Bamako, and is 30 km from the regional capital of Kedougou in the southeast corner of Senegal.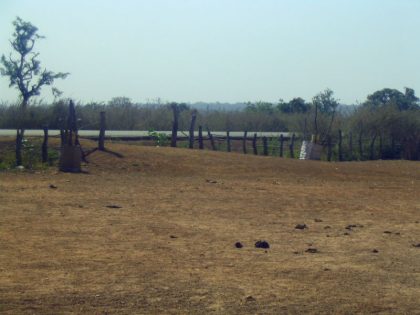 There is a primary school, with a brand new well, which was completed under the Primary School of Diakhaba Well Project – Senegal.
The Diakhaba Health Post (Poste de Sante de Diakhaba) has been in existence since 2009, built with the money from a local gold mine.
The ICP – head nurse of the health post – has been installed in Diakhaba since the opening of the health post in 2009. Originally, a forage was built when the health post was built, but for the past year, it has not been maintained and has fallen into disrepair. The health post workers (and the family of the ICP) have to walk 1 km into the village for water-drinking and sanitation purposes.
Project Description
This project is to build a well at the Diakhaba Health Post.
The well will be dug to a depth of approximately 20 meters. There will be a cement base around the well, with a cement lip for water runoff, and a metal covering for the top. Water will be pulled up by a pulley system.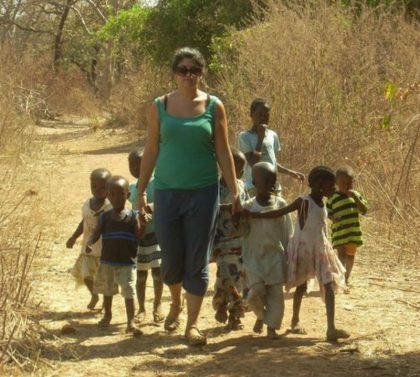 The ICP and health workers will be mainly accessing the water, as well as families of people who are staying at the health post (such as women who have recently given birth – they typically live at the health post for three days following the birth).
The ICP will be overseeing the completion of the project. He has arranged for several local workers to do the main work of digging. Materials will be transported from the regional capital of Kedougou to Diakhaba.
Water Charity funds will be used to pay for materials and for the labor of the workers.
Project Impact
1,360 people will benefit from the project.
Peace Corps Volunteer Directing Project
Chrissie Faupel
Comments
This is an important project for the health post, and will result in great improvement in the health and wellbeing of the people who use the services of the clinic, those who work there, and people living in homes nearby.
Dollar Amount of Project
$555.00
Donations Collected to Date
$555.00
Dollar Amount Needed
$0.00 – This project has been funded through the generosity of the Paul Bechtner Foundation.
We encourage others to continue to donate using the Donate button below, and we will notify Peace Corps Volunteer Chrissie Faupel of your donation. Additional funds will be used to fund the next project by Chrissie and/or those of other PCVs in the country of service.
This project has been finished. To read about the conclusion of the project, CLICK HERE.