Diadkovichy School Bathroom Project – Ukraine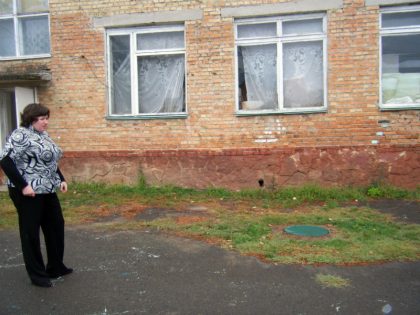 Location
Rivne Region, Rivne Oblast, Ukraine
Community Description
Diadkovichy is a small farming village of 1,300 people. It is located 30 minutes outside of Rivne, the capital of the Rivne oblast.
The village is one of the larger in the immediate area and has one of the few K-11th form schools, Diadkovichy School. The school hosts students from three surrounding communities, Verhivsk, Mylostiv, and Yasininechy, who wish to continue their schooling beyond the required 9th form provided by their schools.
Currently, students and teachers must use an outdoor facility that is unsanitary and sometimes impossible to access in the snow and below-freezing temperatures of Ukrainian winter.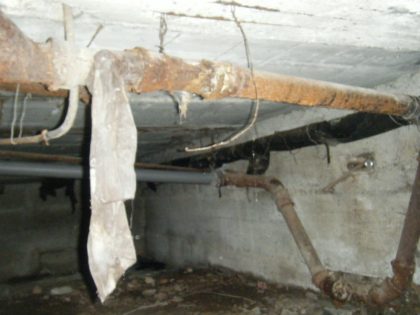 Project Description
This project is to build an indoor toilet at the Diadkovichy School.
The toilet will be built in an existing toilet area that has been non-functional for many years. All piping and fixtures will be replaced and the walls, ceiling, and floors repaired.
The water supply from the central well water system is functional and does not need replacement.
Waste piping will be integrated with the current waste system, which involves pumping and transporting the waste every other week,
All the old piping for water supply (both for sinks and toilets) from the central water source will be replaced. All waste piping will be replaced as well. New fixtures will then be installed.
The work will be done by several fathers of students who have the necessary skills.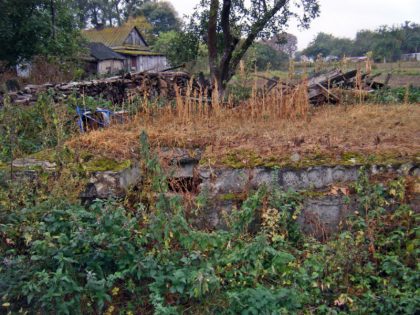 Project fund will be used to buy 10 meters of metal piping, sink and toilet fixtures, and miscellaneous materials.
The total cost of the project will be $1,750. The families of students and private businesses will contribute the balance in money, labor, and materials to complete the project.
Project Impact
144 students and 20 teachers will benefit from the project.
Peace Corps Volunteer Directing Project
Maria Booker
Comments
This project remedies an untenable sanitation problem at the school. It makes use of existing infrastructure and incorporates a large amount of community labor and financial resources.
Dollar Amount of Project
$555.00
Donations Collected to Date
$555.00
Dollar Amount Needed
$0.00 – This project has been fully funded through the generosity of The Soneva SLOW LIFE Trust as a part of their Clean Water Projects initiative, with the help of friends and family of Peace Corps Volunteer Maria Booker.
We encourage others to continue to donate using the Donate button below, and we will notify Maria of your donation. Additional funds will be used to fund the next project by Maria and/or those of other PCVs in the country of service.
This project has been finished. To read about the conclusion of the project, CLICK HERE.