Corozal School Project – Guatemala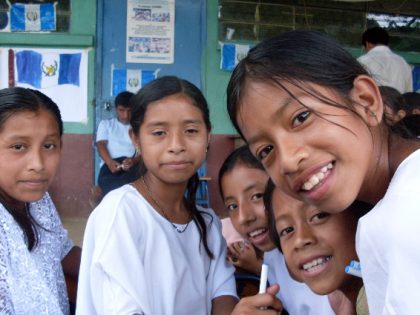 Location
Corozal Coban, Alta Verapaz, Guatemala, Central America
Community Description
Corozal is a small rural village that is surrounded by tropical jungle. There is no electricity available, but the community does have a system of pipes that delivers water to about 50% of the houses and the school from a nearby spring.
The community is seeking certification as a Healthy School by the Ministry of Education and Peace Corps, Guatemala.
Project Description
The project is to build a handwashing station for the school. It will consist of 8 faucets, sufficient to support the school's growing population. All pipe inside the cement and running to the faucets will be galvanized steel and the cement itself will be reinforced with rebar, making the project very durable.
The drainage pipes will have removable PVC ends before entering the drainage pit/septic pit, making maintenance and upkeep of the handwashing station simple and easy.
The community will provide all manual labor and the municipality will provide the truck to transport the materials. Project funds will be used for materials.
Project Impact
The school currently has 150 students coming from 32 families, all of whom will be greatly impacted.
The handwashing station will allow the students to practice healthy habits in school. They will be able to wash their hands after they use the bathroom and before they eat. They will be able to brush their teeth after a snack. The ultimate goal is that the students take these habits back to their homes.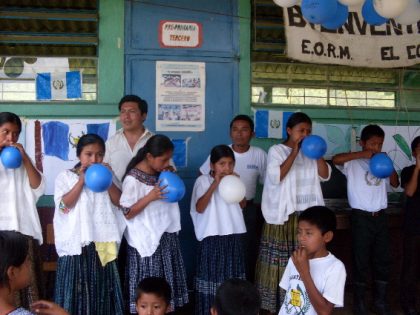 Peace Corps Volunteer Directing Project
Dave Bowker
Comments
This project serves a definite need and will contribute to the hygiene and public health of the school and the community. Certification will bring in additional funds for other projects.
Dollar Amount of Project
$500.00
Donations Collected to Date
$500.00
Dollar Amount Needed
$0.00 – This project has been fully funded, through the generosity of The Soneva SLOW LIFE Trust as a part of their Clean Water Projects initiative.
We encourage others to continue to donate using the Donate button below, and we will notify Peace Corps Volunteer Dave Bowker of your donation. Additional funds will be used to fund the next project by Dave and/or those of his counterpart PCVs in Guatemala.

This project has been completed. To read about the conclusion of the project, CLICK HERE.