Conclusion of Sergelen Well Improvements Project – Mongolia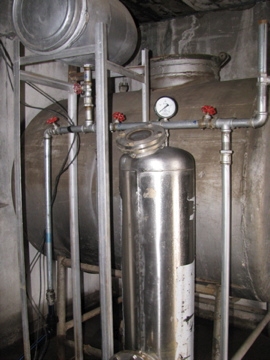 This project has been completed under the technical direction of Peace Corps Volunteer Lindsay Holmes. To read about the beginning of this project, CLICK HERE. To read the progress report of the project, CLICK HERE.
The project initially was for the repair of one well. However, it became evident that a second well could be included within the project budget.
The repair of the second pump was delayed due to the harsh winter weather. Meanwhile, the community purchased most of the materials, and waited for the ground to thaw.
In early June, 2010, Lindsay finally wrote:
I am very pleased to inform you that the well project is now complete. The well has been working properly for a month.
On behalf of Lindsay and the community, we again wish to express our gratitude to the donors, Heather and Steve, who dedicated the project to Karen and Jerry Cockwell, Colleen Hasson and Mike Brejak.