Conclusion of Kraubau Well Project – Cambodia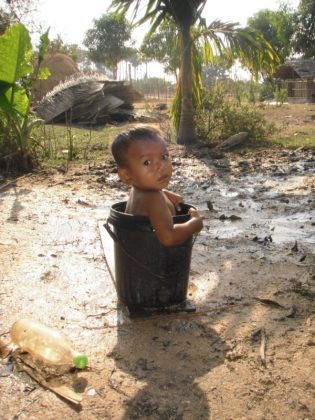 This project has been completed under the direction of Peace Corps Volunteer Keiko Valente. To read about the start of this project, CLICK HERE.
The project was to improve two hand-dug wells by reinforcing and increasing the depth of each. The pictures below amply describe the process. The impact on the public health of the community is expected to be substantial.
The result of the project is to make water available all year around. It shows how remediation can have a drastic impact at a fraction of the cost of equivalent new construction.
To read about Keiko's next project, CLICK HERE.
Keiko, the community, and Water Charity again extend our thanks to the friends of Keiko who funded this project and made it and future projects possible. The community expressed its gratitude by placing a dedication plaque.