Conclusion of Baan Kong Dtak Nam School Water Project – Thailand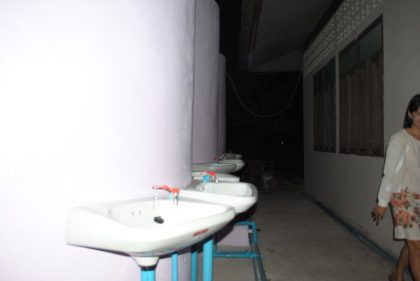 This project has been completed under the direction of Peace Corps Volunteer Noelle Neel. To read about the beginning of the project, CLICK HERE.
This project was to install several sinks near the kitchen at the school and run new piping to provide a water source for the cafeteria.
Noelle reports:
The project is complete and it looks great. The school now has 10 new sinks that will serve not only the students but the community.

The English teacher informed me that the students are really excited about the new sinks and that they are washing their hands before eating, without being told.

This project will improve the overall health of the students and the community that attends the numerous events that take place at the school.

Thank you.
We again wish to thank The Soneva SLOW LIFE Trust for providing the funds for the project.