Conclusion of Arvikheer School Filter Project – Mongolia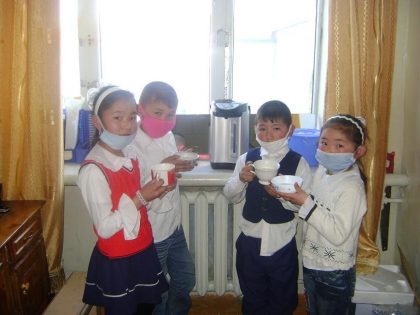 This project was completed within budget under the direction of Peace Corps Volunteer Esayas Wureta. To read about the beginning of the project, CLICK HERE.
Esayas reports that the project was delayed 6 weeks because there were restrictions on traveling due to the H1N1 virus. However, the purifiers were delivered and set up, and are now fully operational in all 43 classrooms. The school has expressed its gratitude for the clean water now available for students and faculty.
We again thank Steve & Heather, Uxbridge, Ontario, Canada, for their generous donation in funding this project.