Conclusion of Ait-Zelton School Improvement Project – Morocco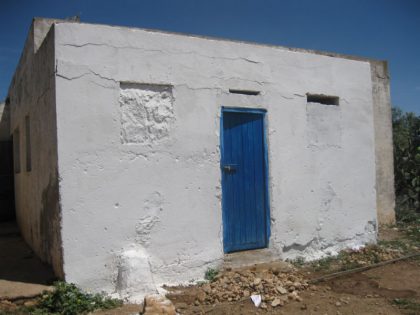 This project has been completed under the technical direction of Peace Corps Volunteer Thomas Holubiak. To read about the beginning of this project, CLICK HERE.
The project was to bring water to the school, and repair two bathrooms that were inoperative. In addition, four water spouts were to be installed.
Thomas reports:
The actual labor ended up taking 4 days.

Two running faucets were installed for each bathroom stall. Each bathroom stall had new seats (turkish toilets) installed.

A more effective sewage system was also installed. The entire structure was reinforced with concrete.

Aside from the material aspect of this project, there were training sessions for students and teachers on the importance of a sanitary environment and how to maintain that with clean bathrooms.
Thomas concludes:
The principal, guardian and teachers of the school are very pleased. They send their thanks, as do I.
We again extend our gratitude to Chris Naylor for providing the funding for the project.