Coko Health Center Water Project – Rwanda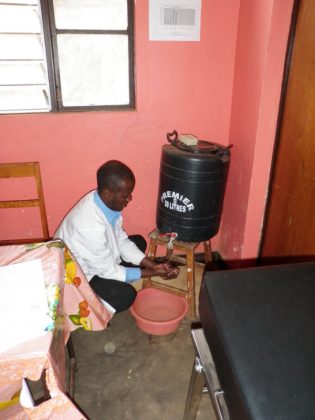 Location
Gakenke, Gakenke District, Northern Province, Rwanda
Community Description
Gakenke is a district in the Northern Province of Rwanda. The population is 80% farmers, and all are relatively poor.
The Coko Health Center serves the district, and has a population catchment area of 16,956 people. It is the first stop for sick people and pregnant women in the community. However, it is very remote, located over a one-hour drive from the closest paved road.
The health center addresses the basic health needs of the entire population, including maternity services, HIV/AIDS voluntary counseling and testing, pediatrics service, and a laboratory.
Currently, only one consultation room in the main health center building has running water, making it impossible for nurses to wash their hands between patients.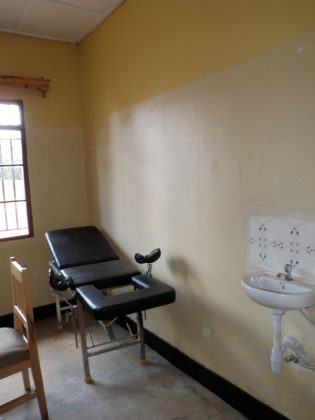 A new building that is used for HIV/AIDS voluntary counseling and testing (VCT), as well as prevention of mother-to-child transmission of HIV/AIDS (PMTCT), has 7 sinks in the bathrooms, laboratories, and consultation rooms. However, the building is not connected to a water source.
Project Description
This project is to put running water into two buildings at the health center.
First, sinks will be provided and water connected for two consultation rooms in the main health center building.
In addition, a water supply will be run into the new building that provides VCT/PMTCT services. A presently unused water tank will be used as a water supply.
Currently, the health center has two functioning 5,000-liter water tanks which collect rain water and are connected to an underground water source.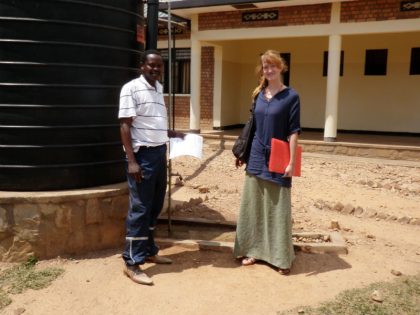 The health center will provide labor and funds as needed to bring the project to fruition.
Project Impact
16,956 people will benefit from the improved hygiene in the health center.
Peace Corps Volunteer Directing Project
Kitty Hall
Comments
This is a huge project in terms of the impact it will have on the heavily-used community health center. It will improve hygiene, reducing illness, and allowing staff to demonstrate proper sanitary practices that others will emulate.
Dollar Amount of Project
$500.00
Donations Collected to Date
$500.00
Dollar Amount Needed
$0.00 – This project has now been fully funded, through the generosity of Owl Studios Jazz Records.
We encourage others to continue to donate using the Donate button below, and we will notify Peace Corps Volunteer Kitty Hall of your donation. Additional funds will be used to fund the next project by Kitty and/or those of her counterpart PCVs in Rwanda.
This project has been finished. To read about the conclusion of the project, CLICK HERE.