Chief Gidobat Secondary School Handwashing Station Project – Tanzania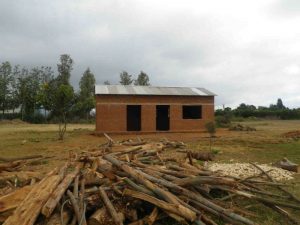 Location
Endasiwold Village, Hanang District, Manyara Region, Tanzania
Community Description
The Endasiwold Village is located on the base of the east facing slope of Mt. Hanang, the fourth tallest peak in Tanzania. The students and the community are of the Iraq and Barbeig tribes.
Chief Gidobat Secondary School teaches over 330 students with only 6 full-time teachers. Students from four villages (Endasiwold, Garbapi, Gitting, and Endasak) come to learn at the school.
Problem Addressed
Students and teachers eat at least two meals a day while in school: tea break and lunch. However, they seldom, if ever, wash their hands before consuming food because they have no means to do so.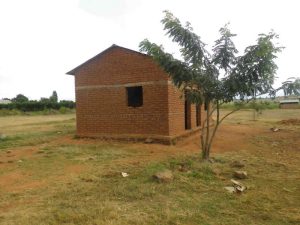 All of the students eat their food with their hands, which is customary in Tanzania. Their hands are often dirty, leading to health problems, which keep students from attending school on a regular basis and lower their overall health and quality of life.
Project Description
This project is to build a handwashing station at the school.
It will be located adjacent to the kitchen area where food is distributed, and accessible to students, teachers, and cooks.
A stand will be built to hold a water tank overhead to dispense water. Gutters will be attached to two sides of the roof of the kitchen building to collect water.
A pipe will be attached to the tank with 5 separate taps for people to wash hands.
A shelf surface twill be built to hold soap and wash cloths, and a sink area or trough will be built to collect the dirty water and runoff.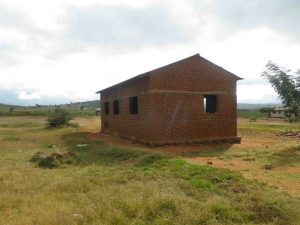 All of the work will be completed at the school by members of the community who are professional craftsman.
Water Charity funds will be used to purchase cement, stones, rebar for the stand and shelving unit, wire mesh also used for support, nails, a 210-liter plastic water tank, the pipe, all of the taps, and aluminum roofing material used as a trough.
The community will assist in getting the materials to the village from local towns, as well as building the entire structure.
Instruction will be given on proper hygiene.
Project Impact
Over 330 students and teachers will benefit from the project.
Peace Corps Volunteer Directing Project
Alex Nussbaum
Comments
This project will allow students and teachers to practice proper hygiene, thereby reducing illness at the school.
Dollar Amount of Project
$520.00
Donations Collected to Date
$520.00 + additional amounts
Dollar Amount Needed
$0.00 – This project has been fully funded through the generosity of the friends and family of Peace Corps Volunteer Alex Nussbaum, with additional amounts for future projects.
We encourage others to continue to donate using the Donate button below, and we will notify Alex of your donation. Additional funds will be used to fund the next project by Alex and/or those of other PCVs in the country of service.

This project has been finished. To read about the conclusion of the project, CLICK HERE.