Candela and Majagua Latrine Project – Panama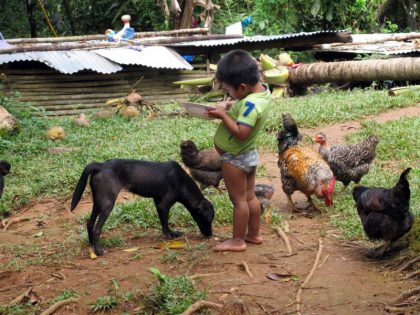 Location
Candela and Majagua, Corregimiento of Hato Jobo, Comarca Ngöbe-Bugle, Panama
Community Description
The communities of Candela and Majagua are located in the indigenous and mountainous region of the Comarca Ngöbe-Bugle. According to the World Bank, the Ngöbe-Bugle suffer from Panama's highest rate of poverty and extreme poverty with over 95% of indigenous peoples falling below the poverty line and 86% living in extreme poverty. In addition, both communities lack basic infrastructure and are accessible only by hiking 1 -2 hours from the nearest road.
The majority of community members are subsistence farmers growing staple crops such as rice, corn and beans. Despite the continual economic challenges faced by these communities, community members are extremely optimistic, hard-working and generous.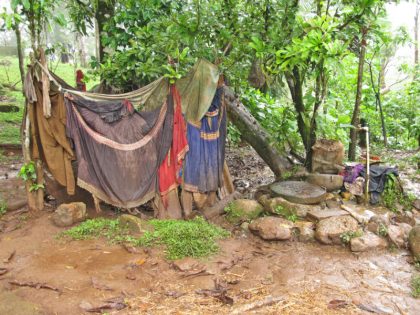 With increased health education in the area, the communities recognize the importance and need for a safe place to dispose of bodily excrement. The community of Candela currently has a few poorly constructed and unsafe latrines, and Majagua has never had latrines.
Project Description
This project is to construct 5 new pit public latrines, 2 in the community of Candela and 3 in the community of Majagua.
The latrines will each be built in centrally-located areas, such as a medical center, a church, and frequented community meeting places.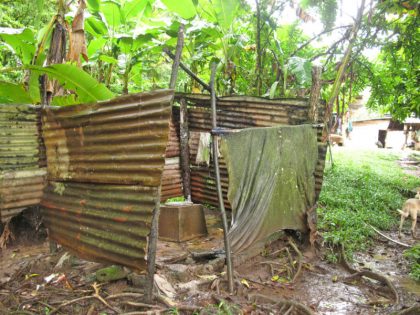 The funds from this project will go towards purchasing construction materials, including zinc for the roof, cement for the floor and toilet bowl, rebar and nails.
The community will be providing materials for the walls, labor and transportation of materials to the community.
Each household will be required to attend 3 days of latrine construction and corresponding health trainings.
Project Impact
This project will benefit approximately 360 community members, including 210 in Majagua and 150 in Candela.
Peace Corps Volunteer Directing Project
Lyndsey Bunting
Comments
The participation of the community in the construction and health trainings will lead to a change of attitude about sanitation, with a resultant improvement in public health.
Dollar Amount of Project
$555.00
Donations Collected to Date
$555.00
Dollar Amount Needed
$0.00 – This project has been fully funded, through the generosity of The Soneva SLOW LIFE Trust as a part of their Clean Water Projects initiative, with the help of Lyndsey's friends and family.
We encourage others to continue to donate using the Donate button below, and we will notify Peace Corps Volunteer Lyndsey Bunting of your donation. Additional funds will be used to fund the next project by Lyndsey and/or those other PCVs in the country of service.
This project has been finished. To read about the conclusion of the project, CLICK HERE.