Boribo Health Facilities Water Project – Cambodia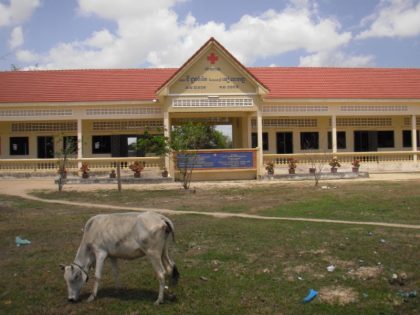 Location
Boribo, Kampong Chhnang, Cambodia
Community Description
Boribo district is a small district town in the Kampong Chhnang province of the Kingdom of Cambodia. It is located about 120 kilometers, or 2.5 hours northwest of Phnom Pehn city, and is comprised of nine communes.
Boribo has a fairly well-known market, known as Ponley Psah, a health center facility, and a large high school with over 3,000 students. Situated about 10 kilometers from "The Great Lake" or Tonle Sap, most families subsist on a diet of rice, vegetables, and fish.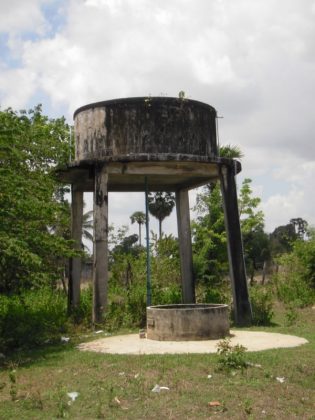 Because of the location to the Tonle Sap, many people are able to generate income by working as fishermen. However, most residents in Boribo, like the rest of the country, live as subsistence rice farmers.
The health facilities in Boribo include a hospital, a health center, and the "Operational District" office. The operational district oversees all the administration that goes on in the eight surrounding commune health centers.
The hospital, which opened in January 2010, sees over 100 patients a month and births over 200 babies a month. Unfortunately, the hospital is lacking doctors, surgical tools, and an ambulance.
The health center, where community members are able to come in for consultation and treatment of diarrhea, dehydration, and vaccinations sees over 1,000 patients per month.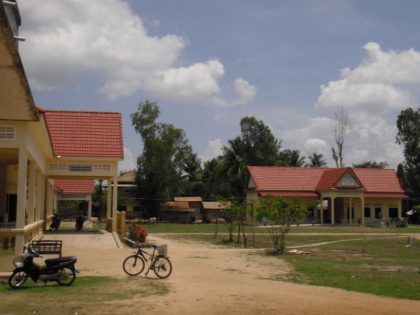 The Boribo health center has an adequate supply of fresh water, but has no treatment facility to supply drinking water to patients. A rainwater tank, which was built in 1968, holds enough fresh water year round and is hooked up by PVC pipes to the health center and hospital buildings.
Project Description
This project is to build a water supply and filtration system to provide safe water to the hospital and health center. Two drinking water stations will be built, one outside the maternity ward and the other outside the health center.
The hospital and health center will purchase two water filters from the NGO Hagar at a subsidized rate. Project funds will be used to purchase materials for the project, and the work will be done by a local NGO, REA (Rural Education Association).
Project Impact
This project will benefit 1,200 hospital patients, 2,400 new babies and their families and 12,000 health center patients per year. In addition, 15 surrounding families who do not have access to water during the dry season will be served.
Peace Corps Volunteer Directing Project
Keiko Valente
Comments
This is a critically-needed high-impact project that builds on the existing infrastructure. With the water tank in place, all that is needed is to purify the water and install and connect drinking water stations in appropriate locations.
This is the second project of Peace Corps Volunteer Keiko Valente. To read about her first, the Kraubau Well Project – Cambodia, CLICK HERE.
Dollar Amount of Project
$493.00
Donations Collected to Date
$493.00
Dollar Amount Needed
$0.00 – This project has now been fully funded, through the generosity of The Soneva SLOW LIFE Trust as a part of their Clean Water Projects initiative.
We encourage others to continue to donate using the Donate button below, and we will notify Peace Corps Volunteer Keiko Valente of your donation. Additional funds will be used to fund the next project by Keiko and/or those of her counterpart PCVs in Cambodia.
This project has been finished. To read about the conclusion of the project, CLICK HERE.