Boly Ecole Primaire Well Project – Senegal
Location
Boly Seereer, Fatick, Senegal
Community Description
Boly Seereer is a small farming village located in the Fatick region of Senegal. With a population of just a little over 250 people, Boly is an underdeveloped village with no running water, electricity or sanitation system of any kind.
Boly Seereer has one local elementary school, Boly Ecole Primaire (Boly Elementary School), which caters to two villages, Boly Seereer and Boly Bahlem. The school consists of two classrooms and two pit latrines.
There is currently no water source of any kind for drinking, cleaning, cooking or gardening at the school.
Project Description
The community will build a 10 M deep, cement-lined well, with a cement well cover that will provide clean water year-round. To access the water, the community will use a standard bucket and rope system to manually draw water. This is the same practice used throughout the village.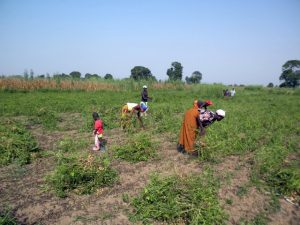 A local mason will determine the location for the well, dig the well pit, and build the well itself. The community will assist in the digging process and contribute water for the cement as well as clay and gravel pieces to strengthen the well walls.
All Water Charity funds will go toward labor and materials. The labor will consist of digging the well pit, transporting materials, and building the well. Materials include cement and two types of iron rebar. Tools and all other necessary materials will be provided by the community.
This project is being done in conjunction with a larger community project to begin a school garden. Completion of the well will ensure clean water for the students and increase nutrition through gardening.
Project Impact
92 students and 6 teachers and staff will benefit from the project.
Peace Corps Volunteer Directing Project
Katherine McClendon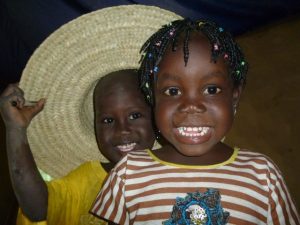 Comments
This is a critical infrastructure project for the school. It will greatly improve the health and well-being of the students and staff and will add to the learning experience.
Dollar Amount of Project
$555.00
Donations Collected to Date
$555.00
Dollar Amount Needed
$0.00 – This project has been fully funded through the generosity of friends and family of Peace Corps Volunteer Katherine McClendon.
We encourage others to continue to donate using the Donate button below, and we will notify Katherine of your donation. Additional funds will be used to fund the next project by Katherine and/or those of other PCVs in the country of service.
This project has been finished. To read about the conclusion of the project, CLICK HERE.