Boke Diallobe Middle School Latrine Project – Senegal
Location
Boke Diallobe, Region of St. Louis, Department of Podor, Senegal
Community Description
Boke Diallobe is a small village in Northern Senegal of approximately 500 people of Pulaar ethnicity. Subsistence farming and animal husbandry are the main sources of income, although the economy is largely stimulated by remittances from family abroad.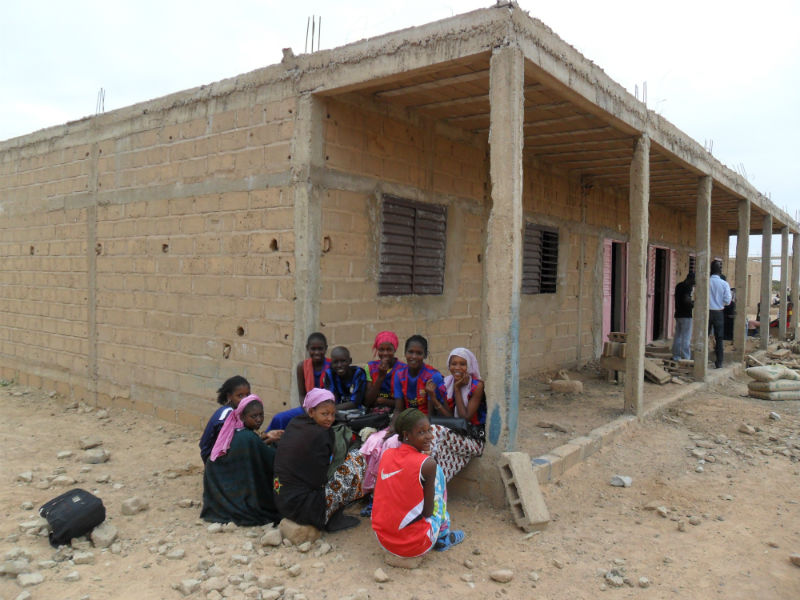 The village has one elementary school and a newly constructed (and still incomplete) middle school, relieving the students of a 7-kilometer walk to the other nearest middle school.
Project Description
This project is to build a basic 2-compartment latrine for the middle school students and teachers on the Boke Diallobe Middle School grounds.
Project funds will purchase the cement, doors, roofing, and plastic tubing needed to construct the latrine.
The remaining material needed, along with the labor of digging the septic tank, will be provided by the village. There is also a possibility that the community can contribute more, and therefore expand the latrine to more than just 2 toilets.
The community has given responsibility to the school director for coordinating the project, including the community contribution, the purchasing of materials, and the hiring of labor.
A local mason will be hired to do the work. The village will also provide transportation of materials to the location, which is 7 kilometers from the store.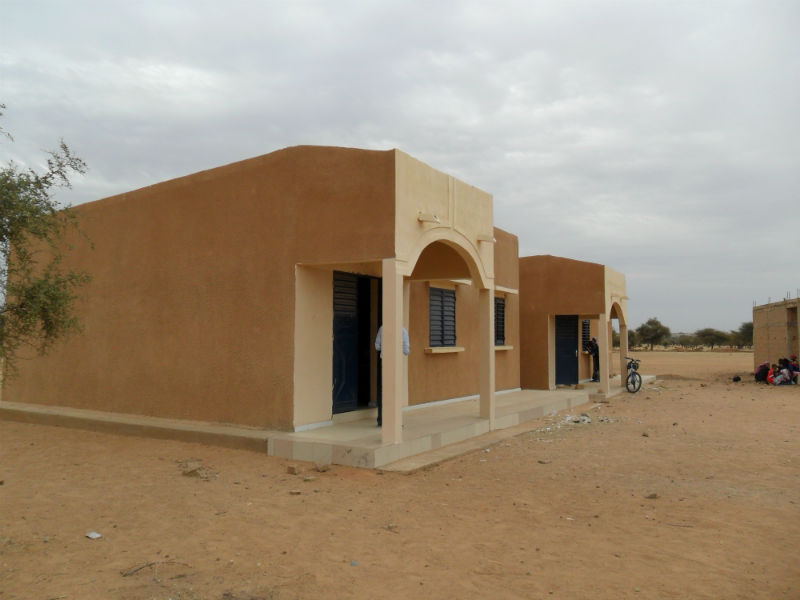 The first step in the work is to have the septic tank dug, followed by the purchase and transportation of materials. Once this is done, the mason will come make bricks and begin construction.
The tank will be lined with bricks and then covered with a slab of cement. Each toilet compartment will be small, and have a metal roof and doors.
Project Impact
500 people will benefit from the project.
Peace Corps Volunteer Directing Project
Sarah Keyes
Comments
Peace Corps Volunteer Sarah Keyes previously completed the Primary School of Boke Salsalbe Latrine Project – Senegal. She is starting the current project as she completes her regular Peace Corps service and leaves her community. However, she will remain in country as a third year volunteer. She will oversee the project on return visits, and coordinate the completion with the new PCV who replaces her.
Dollar Amount of Project
$555.00
Donations Collected to Date
$515.00
Dollar Amount Needed
$40.00 – This project has received major funding through the generosity of the Elmo Foundation, with the expectation of additional donations from the friends, family, and supporters of the Peace Corps Volunteer.
We encourage others to continue to donate using the Donate button below, and we will notify the Peace Corps Volunteer of your donation. Additional funds will be used to fund the next project by the PCV and/or those of other PCVs in the country of service.

This project has been finished. To read about the conclusion of the project, CLICK HERE.