Bisate Health Center Water Project Phase 2 – Rwanda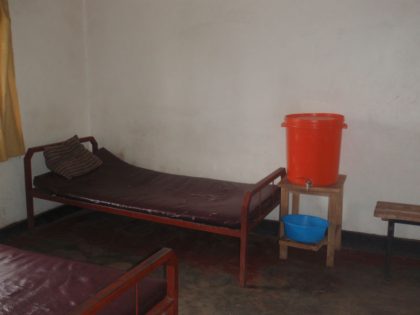 Location
Kinigi Sector, Musanze District, Northern Province, Rwanda
Community Description
Bisate Health Center is located in Rwanda's Northern Province, nestled near Volcanoes National Park, which is home to Rwanda's largest tourist attraction: the mountain gorilla.
Despite a growing tourist industry nearby, the Bisate community continues to survive primarily on small-scale and subsistence farming, and suffers from a lack of consistent access to electricity and potable water.
Bisate Health Center serves a catchment population of almost 20,000 people and provides a wide variety of services, including general consultation and hospitalization, maternal health and delivery, voluntary counseling and testing (VCT) for HIV, distribution of ARVs and other essential drugs, vaccination, family planning, and a nutrition program.
The region where Bisate Health Center is located receives consistent and abundant rainfall, and the health center has installed rainwater collection tanks on site. However, the health center continues to lack sufficient resources to install running water into all key services that require it.
A project was previously carried out at the health center, Bisate Health Center Water Project – Rwanda, under the direction of Peace Corps Volunteer Jessica McGhie. As a result of that project, the center was able to install running water in its maternity ward, and the health center is now benefiting from more hygienic and efficient deliveries.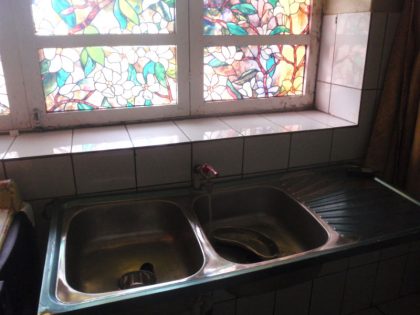 However, other key services continue to lack running water, including the consultation, hospitalization and laboratory rooms. Without running water in these areas, health center staff continues to face difficulties while providing basic services, and patients continue to be put at increased risk due to substandard sanitary conditions.
Currently, hospitalized patients must use stagnant bucket water to wash themselves or their food and clothing, which provides a less than ideal situation, particularly for severely ill patients. Additionally, buckets used for washing hands between consultations must be refilled often, discouraging nurses from properly washing their hands in between patients.
Project Description
This project is to connect the health center's existing water source to the hospitalization rooms for men, women and children, one consultation room and a laboratory room.
Bisate Health Center will coordinate with the Access Project (the host organization of the sponsoring Peace Corps Volunteer), which provides management support to all health centers in the district of Musanze,
The majority of the funds will be used to purchase four sinks (three for the hospitalization rooms and one for consultation) as well as pipes and other materials needed to connect the water. The other rooms are already equipped with sinks, so the additional funds will be used to simply connect the sinks to the health center's water source.
All necessary materials are available locally and the project is ready to be implemented immediately, due to the dedication, organization and competence demonstrated by the health center's management.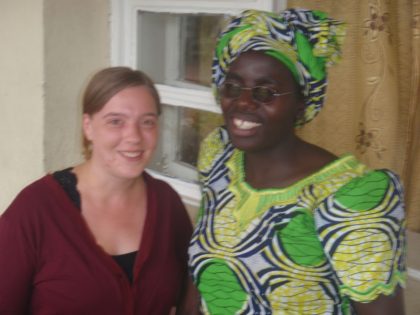 Project Impact
19,800 people in the catchment area served by Bisate Health Center will benefit from the project.
Peace Corps Volunteer Directing Project
Amy Studenic
Comments
By extending water into these key services, the quality of care provided by the staff at Bisate Health Center will vastly improve, as will the overall hygiene of the health center.
Dollar Amount of Project
$500.00
Donations Collected to Date
$500.00
Dollar Amount Needed
$0.00 – This project has now been fully funded through the generosity of Six Senses Resorts & Spas as a part of their Clean Water Projects initiative, with the help of friends and family of Peace Corps Volunteer Amy Studenic.
We encourage others to continue to donate using the Donate button below, and we will notify Amy of your donation. Additional funds will be used to fund the next project by Amy and/or those of other PCVs in the country of service.
This project has been finished. To read about the conclusion of the project, CLICK HERE.