Bila Krynytsia Cultural Building Water Project – Ukraine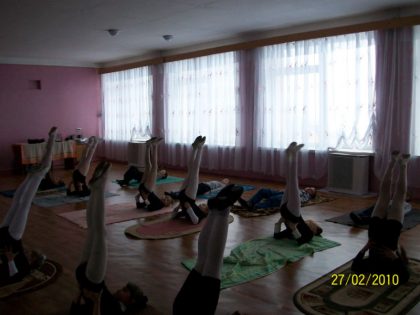 Location
Bila Krynytsia, Rivnenska Oblast, Ukraine
Community Description
The Village of Bila Krynytsia is located in northwestern Ukraine in Rivnenska Oblast, about 15 kilometers east of Rivne, the oblast center. The village is home to approximately 3,000 people, five small shops, a post office, an administration building, a school, a church, and a Cultural Building.
The Cultural Building itself is a fundamental piece of Bila Krynytsia. A real community center, it boasts a library, a museum, a small concert hall, a dance studio, and a music room.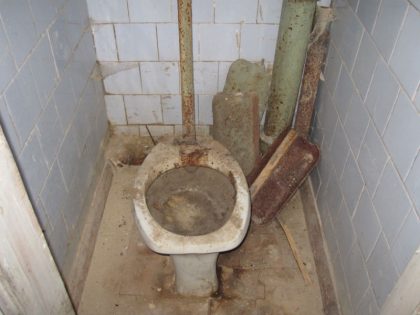 The Cultural Building provides Bila Krynytsia with a centralized meeting place, offering structured classes and activities to counter the drinking culture which often pervades small Ukrainian villages. It is frequented by at least twenty children daily, who take advantage of the plethora of extracurricular clubs the center has to offer.
Dance lessons are a favorite here; the dance school, which has been in operation for four years, took first place last year in the regional competition, moving on to the national competition. On Saturday evenings, the Cultural Building offers a substance-free discotheque for approximately 100 young adults in Bila Krynytsia.
Other older members of the community, as well as citizens of neighboring villages Horodyshche, Antopil, and nearby oblast center Rivne, visit Bila Krynytsia's Cultural Building to attend concerts and civic events. The building has been serving the village for over fifty years and its upkeep, remodel, and repair is mostly funded privately by Bila Krynytsia's citizens.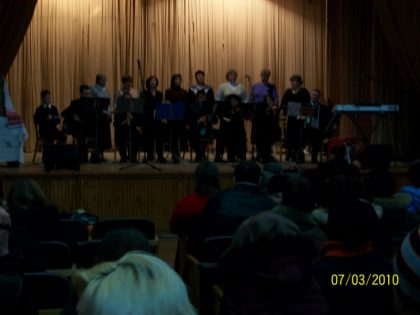 Unfortunately, the cultural building lacks running water. There are two bathrooms inside which are no longer in use. One of the bathrooms contains a broken sink. The decrepit outhouse, which is behind the building, is a treacherous walk when the ground is covered by ice and snow.
Many children trek to the school to fetch water and bring it back to the Cultural Building, which also proves difficult during northern Ukraine's harsh, sub-zero degree winters.
Project Description
This project is to provide the Bila Krynytsia Cultural Building with running water, as well as build four sinks and six western-style toilets.
First, a new pipeline of approximately 55 meters will be installed from the School of Bila Krynytsia to replace the broken one, thereby equipping the Cultural Building with running water.
Then, plumbers will dig a hole and set up an underground septic tank. They will subsequently install three toilets and two sinks in each of the two bathrooms.
The Mayor of Bila Krynytsia will contribute 2,000 gryven (approximately $250) to the project, which will help cover the cost of the raw materials, as well as some remodeling inside the bathrooms.
Local citizens of Bila Krynytsia will maintain the bathrooms and contribute to their upkeep.
All labor will be provided free of charge by volunteer workers from Bila Krynytsia.
Project Impact
All 3,000 citizens of Bila Krynytsia will directly benefit from the project. In addition, about 3,000 more people living in surrounding communities will indirectly benefit.
Peace Corps Volunteer Directing Project
Laura Lloyd-Braff
Comments
This heavily-used community building will be upgraded to provide proper sanitation and hygiene facilities. This is bound to have a large impact on the health, wellbeing, and dignity of the entire village.
Dollar Amount of Project
$500.00
Donations Collected to Date
$500.00
Dollar Amount Needed
$0.00 – This project has been fully funded, through the generosity of The Soneva SLOW LIFE Trust as a part of their Clean Water Projects initiative.
We encourage others to continue to donate using the Donate button below, and we will notify Peace Corps Volunteer Laura Lloyd-Braff of your donation. Additional funds will be used to fund the next project by Laura and/or those other PCVs in the country of service.


This project has been finished. To read about the conclusion of the project, CLICK HERE.