Conclusion of Barkedji Sud Primary School Water Tap and Basin Project – Senegal
This project has been completed under the direction of Peace Corps Volunteer Ann Marie Albright.
To read about the beginning of the project, CLICK HERE.
The project was to construct a water tap near the newly constructed bathroom facilities and basin.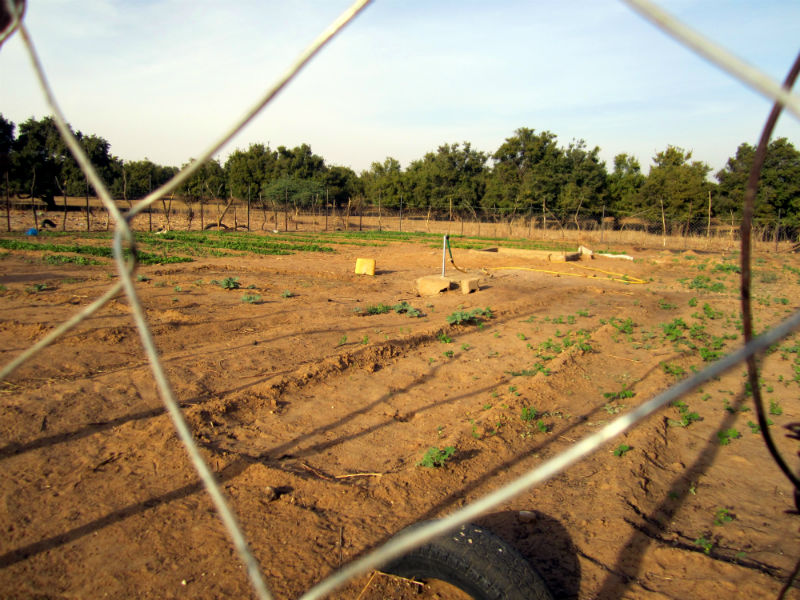 Ann Marie reports:
From each of the students, parents and teachers at Barkedji Sud Primary School, thank you, merci beacoup, and jerre jeff. Through the assistance of Appropriate Projects, we were able to successfully construct an additional water tap at the school, build a sink and construct a cement basin to store water.

We began by digging a 30-meter trench and laying plastic PVC piping to bring the water from the school's original tap to the bathroom facilities. We installed two water taps in the bathrooms, one in the girl's and another in the boy's bathroom.

A basic cement sink was constructed to catch grey water and funnel it outside of the facilities, where it will water the newly planted lemon trees.

Next, we constructed a 2-meter-cubed, cement-lined basin to store water to use for a school garden.

Appropriate Projects funds purchased all the materials, cement, PVC piping, water taps, and paid to transport them to the school.

The Barkedji community is grateful for all of the assistance received from the generosity of Appropriate Projects. The President of the Parent's Association cites that before AP intervention "every day the students would carry three buckets all the way into town to fill with water" that would be used for drinking, cleaning and hygiene purposes. Now we no longer see students carrying water, or defecating outside.

"The improvements are vast and very evident," says Mr. Mboup, one of the school's teachers.

At the project's conclusion meeting, Director Daye Sow stated a local proverb that says, "Help comes to those who help themselves." He cited the assistance that the school received through AP and was grateful. He then encouraged the parents to stay excited and involved in the garden project, so that in the future the school will have the means to help itself.

Thank you for all of your assistance. The work done through AP will bring lasting benefits to the Barkedji community.