Banda Primary School Water Project – Rwanda

Location
Banda Village, Rangiro Sector, Nyamasheke District, Western Province, Rwanda
Community Description
Banda Village is located on the periphery of Nyungwe National Forest.
The 6,000 villagers originally lived in the rainforest until the government forced them out upon the decision to protect the rainforest.
Banda Village is one of the most densely-populated villages in Rwanda, with 550 people per square kilometer. Villagers have a 1 ½ hour hike up the mountain and then another 1 ½ hour vehicle ride to the nearest town.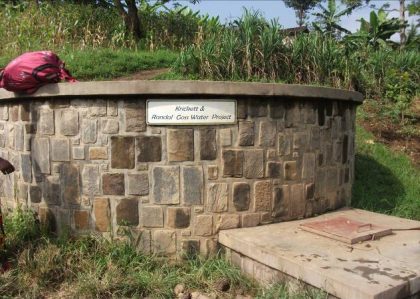 Until recently, many people had never even seen a car or left the village. The community is willing to help anytime they are asked and offer any money they have to help, although they are very poor.
The challenges they face include HIV/AIDS, endemic diseases, unemployment, lack of access to clean water, environmental degradation, and a legacy of genocide.
Banda Village has two primary schools. The Gasanane Primary School recently implemented the Gasanane Primary
School Rainwater Catchment Project – Rwanda under the direction of Jarod Ring.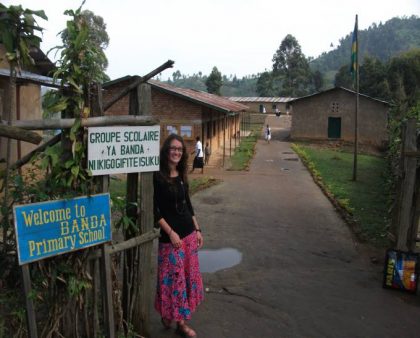 The second school, Banda Primary School, has approximately 1,600 students. They are currently expanding their facilities to hold additional children.
A water catchment system from the rainforest that filters and supplies water in 3 locations around the village was previously constructed by another organization. However, at present, this hardly serves even a quarter of the population. Many people, including the students attending the schools, are forced to draw water from the creeks.
Project Description
This project is to provide potable water for the Banda Primary School.
Pipes will be attached to the current water catchment system and run a distance of 680 meters to the school.
Members of the community will donate their labor to dig the holes and help the school to install the piping.
Project funds will be used to purchasing the piping. The school will pay all costs beyond the project amount, and will be responsible for attaching spigots and a small pump.
Project Impact
1,600 primary and secondary school students and 20 teachers will benefit from the project.
Peace Corps Volunteer Directing Project
Sarah Ring
Comments
This project builds on the existing infrastructure and utilizes it to bring potable water to the school. It is extremely cost-effective, serving a large and unserved population using the appropriate technology.
Dollar Amount of Project
$500.00
Donations Collected to Date
$500.00
Dollar Amount Needed
$0.00 – This project has been fully funded, through the generosity of The Soneva SLOW LIFE Trust as a part of their Clean Water Projects initiative.
We encourage others to continue to donate using the Donate button below, and we will notify Peace Corps Volunteer Sarah Ring of your donation. Additional funds will be used to fund the next project by Sarah and/or those other PCVs in the country of service.
This project has been finished. To read about the conclusion of the project, CLICK HERE.