Balori Well Project – Senegal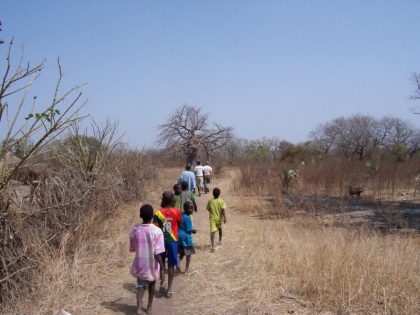 Location
Balori, Saraya, Kédougou, Sénégal
Community Description
Balori is a small farming community located about 25 kilometers from the district capital of Saraya, in the southeast corner of Sénégal in the region of Kédougou. The community has a population of about 300 people.
The people of Balori are subsistence-based farmers and live in an area that is distant from centralized services, including government and health services. For about four months a year, the village is completely blocked off from services due to rivers and poor roads.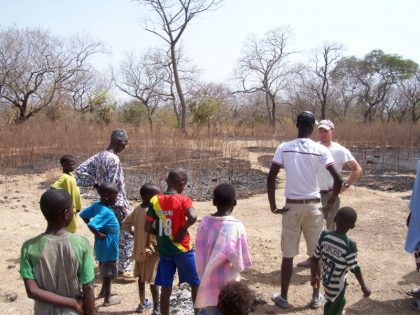 Between late January and early June of each year, the groundwater level decreases and the current well for the village often runs dry. There is a lack of sufficient water for basic hygiene and other everyday activities.
Project Description
This project is to build an additional covered well in the community. It will be dug to an increased depth of approximately 12 meters, so that water will be available throughout the entire year.
The well will be located near the edge of town not far from the present well. This site was chosen because it was known to have water.
The well will be built with a combination of brick and cement, with the upper half meter done with brick and the rest of the lining done with cement molds.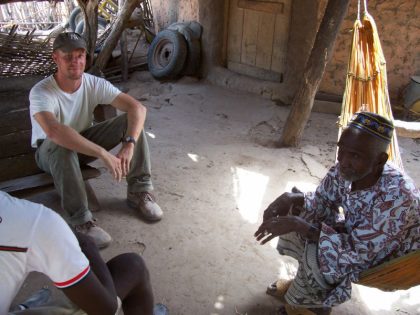 Two well diggers and masons from Kédougou(the regional capital) will come to the village to do the work.
The community will provide funds for some of the cement, along with lodging and food for the masons during the construction of the well. The community will also contribute labor to construct the bricks to be used at the mouth of the well.
Project funds will be used to pay the well diggers, to purchase materials (including cement, rebar and steel wire), to transport the materials to Balori from Saraya the district capital, and to construct the cement molds and the mouth of the well.
Project Impact
The project will benefit all 300 people in the village.
Peace Corps Volunteer Directing Project
Chris Brown
Comments
The people of Balori will obtain needed access to potable water, especially during the dry season.
There is a great amount of community participation, which will ensure a commitment to the project, and makes it likely that the well will be maintained to provide sustained benefit.
Dollar Amount of Project
$500.00
Donations Collected to Date
$500.00
Dollar Amount Needed
$0.00 – This project has now been fully funded, through the generosity of The Soneva SLOW LIFE Trust as a part of their Clean Water Projects initiative.
We encourage others to continue to donate using the Donate button below, and we will notify Peace Corps Volunteer Chris Brown of your donation. Additional funds will be used to fund the next project by Chris and/or those of his counterpart PCVs in Senegal.

This project has been finished. To read about the conclusion of the project, CLICK HERE.