Bakai-Ata School Handwashing Station Project – Kyrgyzstan
Location
Bakai-Ata Village, Bakai-Ata Rayon, Talas Oblast, Kyrgyzstan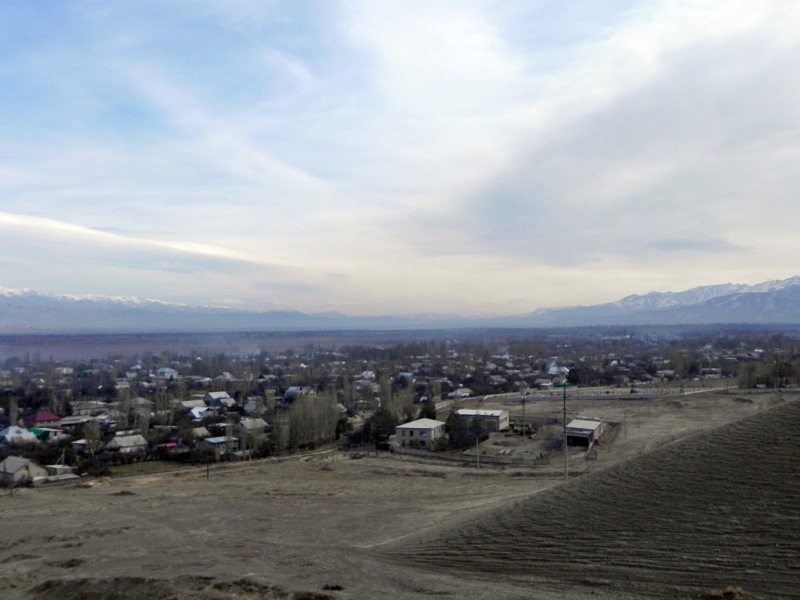 Community Description
Bakai-Ata is a primarily rural and agricultural village in the west of Talas oblast, one of the most isolated areas in Kyrgyzstan. It is a medium-size town that serves as the Bakai-Ata rayon's administrative and regional health center as well as a center for commerce.
The town contains over 1,500 households and has a current population of 8,188 residents, 2,000 of which are students, making Bakai Ata one of the larger communities in the Talas Oblast, Kyrgyzstan. The main sources of income in the area is from agriculture though some families supplement this income if a member works at the local government, schools, small shops, or the hospital. There are three schools in Bakai-Ata village; 1,350 students regularly attend these school. All three schools serve grades 1-11.
Currently very few buildings in the village have any running water and most individuals use public spouts. Many schools in Kyrgyzstan deal with this problem by supplying free-standing sinks in which students can top-load water daily. Unfortunately, the Bakai-Ata village schools do not have the funding to provide such equipment.
Without easy access to water, students resort to washing their hands in unclean streams, or not at all. Most students and staff eat lunch at school, use the restrooms at school, and students often attend school sick. Thus, the lack of hand washing stations has a strong effect on the level of hygiene and spread of infectious disease in schools.
Currently, students and teachers haul water for drinking, cooking, and cleaning and, though this is difficult, they are willing to do this for handwashing if stations are provided.
Project Description
This project is to provide 6 handwashing stations, 2 for each of 3 schools, in Bakai-Ata.
The handwashing stations will be located at each schools entrance and near each school's cafeteria. Each station will be a free-standing piece of furniture in which water is added at the top, used through a sink, and exits into a bucket. The students on duty will be responsible for refilling the handwashing stations throughout the day.
Finally, the two Peace Corps volunteers in the village will teach proper hand washing technique and basic hygiene to the students at the three schools.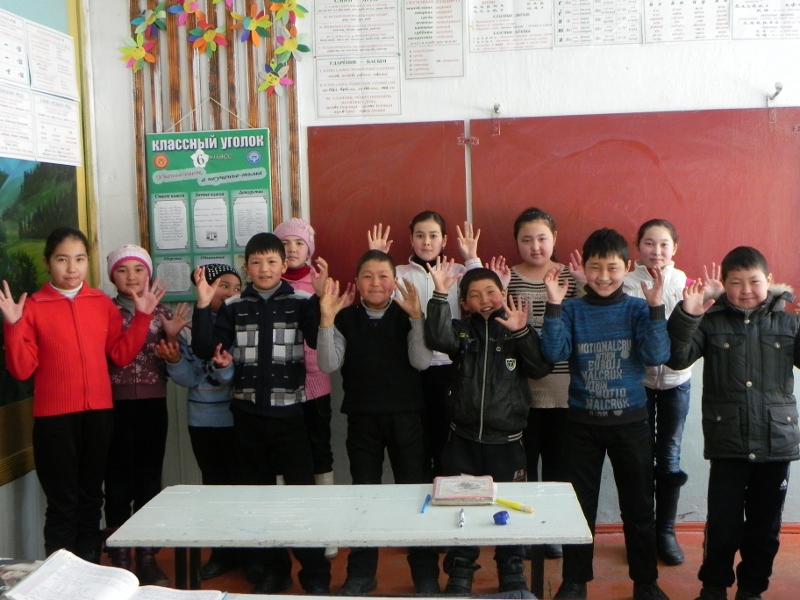 Handwashing stations are sold by local vendors in Talas City (about an hour away). Six stations will be purchased and transported to Bakai-Ata. Project funds will be used to purchase and transport the handwashing stations.
The project is being implemented under the direction of the Leninpol Humanitarian Lyceum, Lenin Secondary School. Any budgetary shortfall will be borne by the teachers of the school.
Project Impact
This project will benefit 1,460 people: 1,350 students and 110 school staff members.
Peace Corps Volunteer Directing Project
Athena Parker
Comments
This project utilizes the appropriate technology under the circumstances. It achieves widespread impact with a limited investment, and will improve the health of the students and the entire community.
Dollar Amount of Project
$555.00
Donations Collected to Date
$555.00
Dollar Amount Needed
$0.00 – This project has now been fully funded through the generosity of The Soneva SLOW LIFE Trust as a part of their Clean Water Projects initiative.
We encourage others to continue to donate using the Donate button below, and we will notify Peace Corps Volunteer Athena Parker of your donation. Additional funds will be used to fund the next project by Athena and/or those of other PCVs in the country of service.

This project has been finished. To read about the conclusion of the project, CLICK HERE.