Arkhangai Camp Latrine Project – Mongolia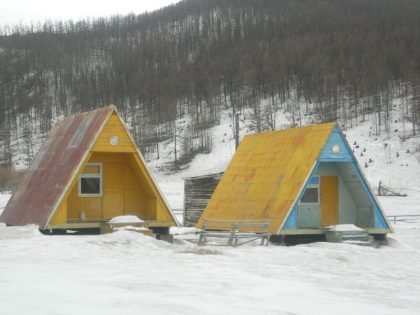 Location
Arkhangai province, Mongolia
Community Description
The Arkhangai province is located in the central-west region of Mongolia. The population is 89,331. and of this, it is estimated that there are 37,443 children ages 0-18 (42% of the population).
The Department for Children will open a summer camp that will operate June 20 – August 21, 2010. The organization just acquired the camp facilities in 2009 and they require a lot of repair in order to be suitable for children.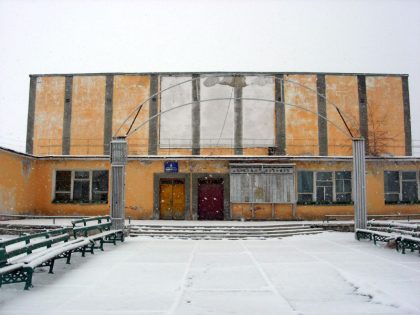 One of the things that must to be done to make the camp ready is to construct new latrines (also known as outhouses). When the last owners left the camp facilities five years ago, they left latrines that can no longer be used. Since then, the camp has remained vacant. Not only are the latrines in horrible condition, but they are full.
Project Description
In order to ensure the health of the children, four new latrines will be constructed. The latrines will be built in pairs (one for boys and one for girls), one pair at each end of the camp.
The latrines will continue to be used for many years to come. Even if they become full again, they can be emptied and the structure will remain.
Project Impact
The Department for Children aims to bring 1600 children to this summer camp this year. These latrines will be used by all of these children as well as 10 project staff.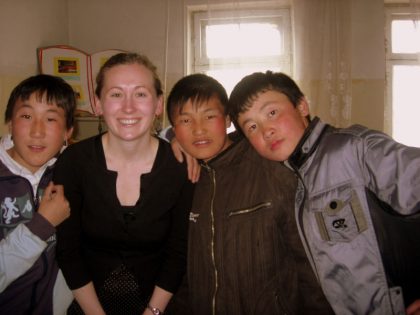 Peace Corps Volunteer Directing Project
Kara Estep
Comments
This project is important for the province in that it adds sanitation and hygiene to a public service that is being delivered to a large and needy segment of the population. The effect of this small endeavor will be widespread, considering the number of people that pass through this facility each year.
Dollar Amount of Project
$494.86
Donations Collected to Date
$494.86
Dollar Amount Needed
$0.00 – This project has now been fully funded through the generosity of the Elmo Foundation.
We encourage others to continue to donate using the Donate button below, and we will notify Peace Corps Volunteer Kara Estep of your donation. Additional funds will be used to fund the next project by her and/or those of other PCVs in the country of service.
This project has been finished. To read about the conclusion of the project, CLICK HERE.