Al-Nur Social Rehabilitation Center Bathroom Project – Ukraine
Location
Izmail, Izmail Region, Odessa Oblast, Ukraine
Community Description
Izmail is in southwest Ukraine, near the end of the Danube River's long and windy European journey. Locals call this part of the country Bessarabia, where a confluence of cultures and nationalities make home.
Izmail is a moderately sized city of 70,000 located in the southern tip of the Odessa Oblast. Situated along the Danube River across from Romania and only an hour's drive from Moldova, Izmail is rich in culture and tradition with a history dating back to the late 4th century. Known for its 12th century military fortress – proudly re-captured by General Alexander Suvorov in 1790 during the Russian-Turkish War – many beautiful landmarks and historical structures add to the city's allure. As the largest Ukrainian port on the Danube River, the city's primary economic engine is maritime trans-shipment and other light manufacturing.
Once a bustling Ukrainian river port with easy access to the Black Sea, economic transition and political turmoil after gaining independence has made it difficult for Izmail to maintain high-quality public services. Many small social services organizations have started to address the city's public needs, but help is needed.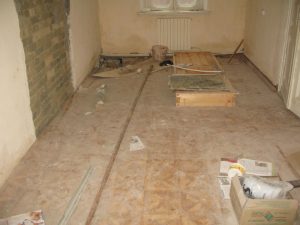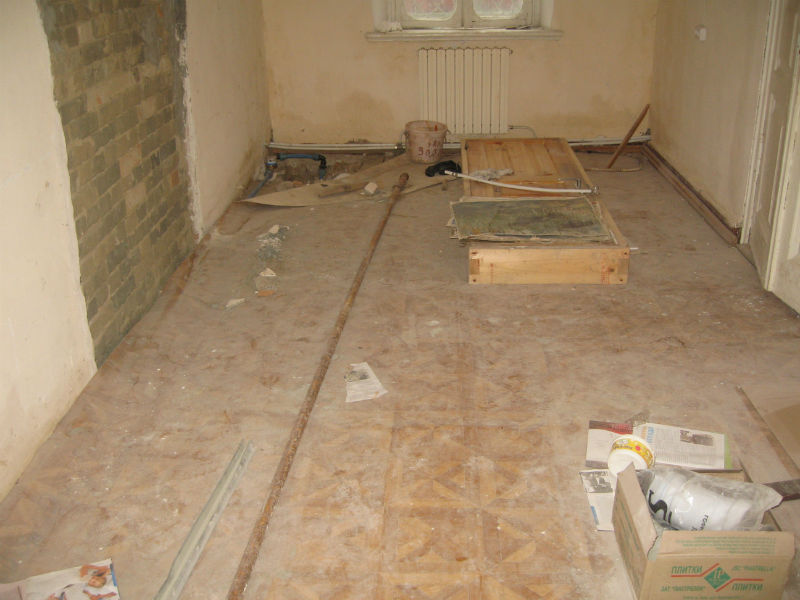 Al-Nur ("The Light" in Arabic), a social rehabilitation center for children with disabilities, supports and cares for families with special needs children. Founded in 2010 by parents of children with physical and mental disabilities, Al-Nur provides care to children from approximately 60 families in Izmail. The rehabilitation center offers specialized care from organization staff and volunteers for children with Down syndrome, autism, cerebral palsy, and other ailments. In the future, Al-Nur hopes to provide family homes for parents and children of special cases.
On average ten children and their parents visit the social center daily. An additional bathroom is needed to improve privacy and eliminate bottlenecks during the day. Also, a new bathtub is needed for specialized treatment of the children, including water massage, mud baths, and bathing in salts and minerals. This type of treatment and therapy helps relax and sooth the strained muscles of children with muscle defects that make it difficult to perform common muscle actions such as grasping and walking. Commonly known as balneotherapy in Ukraine, parents of special needs children in Izmail have no access to such treatments, and the nearest social center with water therapy services is located in the region's capital, Odessa, a four-hour drive away. Inconvenient and expensive, most families are unable to provide this type of care for their children.
Project Description
This project is to build a bathroom, with a sink and toilet, and to construct a new washroom with a tub where balneotherapy can be performed.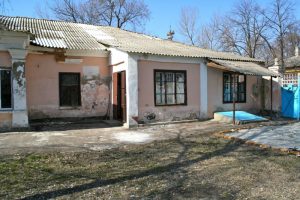 The project will be implemented by the Al-Nur Social Rehabilitation Center, in partnership with the Izmail Fund for Entrepreneurship Support, under the direction of Ms. Elena Lange, Al-Nur's Director.
Water Charity funds will be used for materials, including a sink, toilet, bathtub, hoses and fixtures.
All plumbing has been prepared for the new toilet and sink, and the organization has tile it will install around the components and mid-way up the walls. New paint will be used on the upper half of the wall. The new sink will be installed lower to the ground to allow children easier access, and a mirror will be affixed above the sink.
The new washroom will be equipped with a standard bathtub and finished with fresh tile and paint. New water pipes and meter have been installed and with the acquisition of a new bathtub Al-Nur staff and volunteers will be able to perform specialized washing treatments on the children.
Al-Nur recently acquired a used water boiler that will be installed, equipping the washroom with hot water, a first for the organization. After bathing and water treatment in the new washroom, children will be able to relax and nap in an adjoining room.
Project Impact
Approximately 200 visitors and 10 staff members/volunteers will benefit from the project
Peace Corps Volunteer Directing Project
Stuart King
Comments
The new facilities will help the organization provide for the comfort and security of its visitors, allowing for longer-stay families and children.
Stuart previously completed the Izmail Specialized School #5 Water Project – Ukraine.
Dollar Amount of Project
$483.33
Donations Collected to Date
$90.00
ADOPT THIS PROJECT BY CONTRIBUTING THE DOLLAR AMOUNT NEEDED BELOW
Donations of any amount will be appreciated. The full amount will give you "naming rights", if that is something you would like.
Any contributions in excess of the Dollar Amount of the Project will be allocated to other projects directed by this PCV and/or projects of other PCVs in this country.
Dollar Amount Needed
$393.33

This project has been finished. To read about the conclusion of the project, CLICK HERE.