Akhalsopeli #2 Public School Water Project – Georgia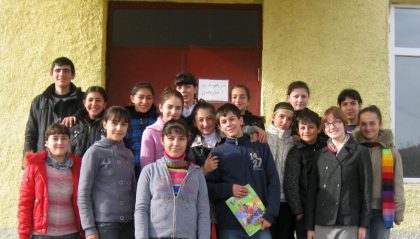 Location
Village Akhalsopeli, Kvareli District, Kakheti Region, Georgia
Community Description
Akhalsopeli is a village of 2,800 families in the Kakheti Region of western Georgia, the newly reestablished republic in Eurasia. Most villagers' income is from agriculture, with many beekeepers compared to surrounding area villages. There is one private wine factory in the village as well as several family-owned general stores, drug stores, and hair salons.
Akhalsopeli's #2 Public School is an average-sized public school nestled at the foot of the Greater Caucusus Mountains. Established 1966, the school has worked on many projects including an English learning center (2002, improved in 2007), a bee farm and garden for their Future Farmers of Georgia group (2007), and computer trainings for teachers (2010).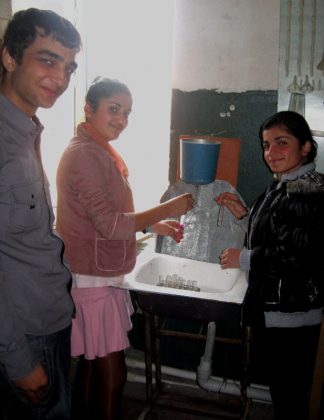 The school has two outhouses, and this year built a chemistry lab. However, there is no running water inside the school for students, teachers, or staff to wash their hands after using restroom facilities, handling chemicals, or before preparing refreshments.
There is interest in creating a small lunch buffet in school. However, no action can be taken until there is running water inside the school.
Project Description
This project is to bring water to the school, and to create 4 water stations in locations of greatest need. A water line will be run from the aqueduct that runs along the street 70 meters in front of the school.
One hand washing station will be created outside the school near the toilets.
A sink will be installed on the first floor so that the planned buffet can open for business.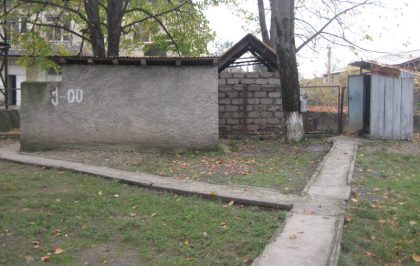 Two hand-washing stations will be placed on the second floor, one in the teacher's room and one in the chemistry cabinet.
Project funds will be used to buy 4 sinks with corresponding tap handles, joints, pumps, and pipes to deliver and drain away water.
The work will be done by an engineer and workers from the village.
Project Impact
A total of 415 people will benefit, consisting of 354 children, 49 teachers and 12 staff members.
Peace Corps Volunteer Directing Project
Paula Schmid
Comments
This project will remedy an intolerable lack of water, and improve the health and safety of the students, faculty, and staff.
With a history of prior projects and demonstrated community involvement, this project will be sustainable.
Dollar Amount of Project
$500.00
Donations Collected to Date
$500.00
Dollar Amount Needed
$0.00 – This project has now been fully funded through the generosity of The Soneva SLOW LIFE Trust as a part of their Clean Water Projects initiative.
We encourage others to continue to donate using the Donate button below, and we will notify Paula of your donation. Additional funds will be used to fund the next project by the PCV and/or other projects in the country of service.
This project has been finished. To read about the conclusion of the project, CLICK HERE.