Adoteiman Borehole Project – Ghana
This project is made possible through the partnership of WATER CHARITY and the NATIONAL PEACE CORPS ASSOCIATION.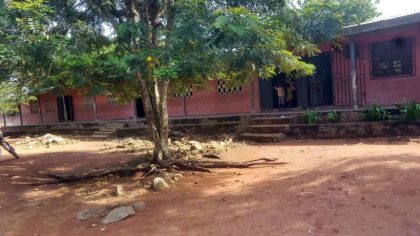 Location
Adoteiman, Greater Accra Region, Ghana
Community Description
Adoteiman is a small village located between Amenhia and Ayimensah in the Greater Accra region. The main tribe of the village is Ga, with several minor tribes, such as Twi, Ewe, Fante, Krobo, and Hausa.
The people are welcoming and respectful, and they are mostly Christian, Muslim, and traditionalist. Despite the religious divisions, they all accept and respect the opinions of each other.
The village is well known for its small farm operations, including raising crops and animals for family consumption. Whenever there is a surplus, it is brought to the market for sale to raise money for family care. Some of the farm products are cassava, plantain, cocoyam, yam, sugar cane, banana, citrus, and vegetables, and animals, such as goats, sheep, cattle, and poultry.
Villagers enjoy local dishes such as banku, fufu, ampesi, konkonte, rice, Erto, dokono, omo tuo, kenkey, and many others.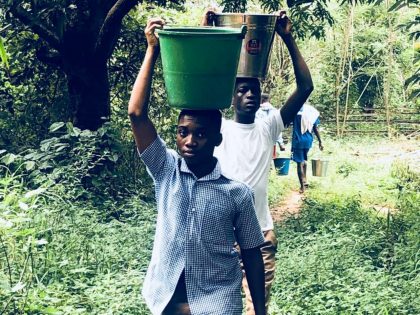 The only facility that can be seen in the village is a public basic school that provides education to the children. Since the school provides only basic education, students wanting to further their education must leave the village to continue their studies in the cities.
In addition, the village has a small facility where villagers seek medical care when the need arises.
Problem Addressed
Adoteiman Basic school is one of the oldest educational facility in the district. The school was provided with a hand dug-well, but two years ago, a heavy downpour completely collapsed it.
Teachers and students now find it very difficult to access clean reliable water.
In regular instances the villagers, especially students, must travel huge distances to fetch water.
Many students now depend on sachet water, which comes in small plastic bags that litter the compound.
Project Description
This project is to provide the school with a motorized borehole system.
The borehole will be drilled deep into the ground to about 65 meters, and then connected to a 2,500L water tank through piping, powered by a 2HP electric motor.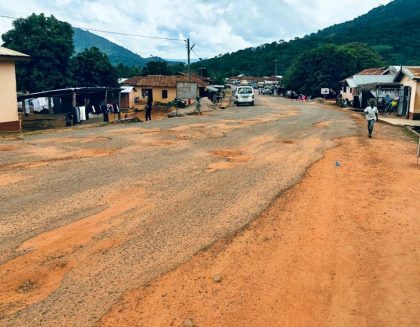 A concrete platform, measuring 5 feet x 3 feet, will be built at a height of 4 feet to mount the water tank. An overflow channel will be created to allow excess water to flow into a 3 x 3-foot soak-away pit.
A tap will be attached to the water tank to access the water.
Project Impact
This project will benefit 230 students and teachers.
Project Administration
This project will be implemented under the direction of Nana Kudjoe Kesse, Executive Director and Chief Operations Officer of H2O Africa Care. Nana previously completed many borehole projects with Water Charity.
We are grateful to Solomon Amuzu, of Call to Nature Permaculture, who is providing additional assistance and oversight.
Monitoring and Maintenance
Once the project is completed it will be handed over to the village authority to take full control over it.
A team from the village will be appointed to run the facility. Small dues will be collected from parents each month to repair and maintain the facility when needed.
The H2O Africa team will visit the facility occasionally to ensure it is being properly cared for.
Project Funding
The funding for this project has been provided by an anonymous donor.
If you like this project, please make a general-purpose donation to Water Charity, so that we will have funds available to immediately start our next project in Ghana.