52 Pumps in 52 Weeks – Senegal – Project 11 – Thiawando
This project is part of our 52 Pumps in 52 Weeks Program, being implemented by Peace Corps Volunteers Marcie Todd and Garrison Harward. To read about the program and follow its progress, CLICK HERE.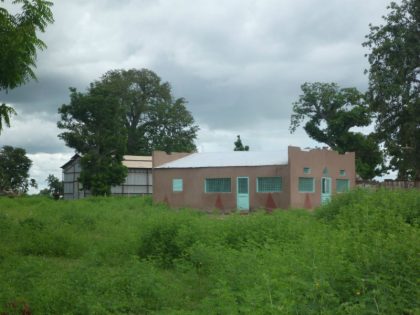 Location
Thiawando, Kaolack, Senegal
Community Description
Thiawando is a far cry from the remoteness of Keur Andallah, as it is located just 10 k outside of the regional capital, but amazingly it still has many of the same issues. It is a fairly large community of over 800 people, mostly peanut and millet farmers, but has only two wells with potable water. Of these two almost everyone in the village uses just one, because it is closer and the water slightly cleaner.
Here we have one of the classic problems that the Senegalese face: just 10k away in Kaolack there is electricity and running water but as soon as you leave the city center there is just isn¹t the infrastructure or money to continue these amenities to the surrounding villages.
Far from a sob story though, this village is thriving. It is a multicultural hub, as many villages in this region are, where almost everyone speaks three languages if not more. Also, many people have jobs in the capital since it is so close, and as a result, the village is obviously somewhat more prosperous than most.
The Mosque is beautiful and there is a large storage building for saving the community's yearly harvest. Really the only thing holding them back is a lack of access to water.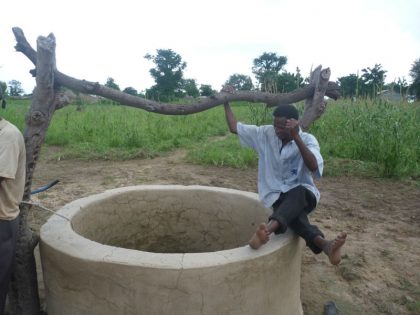 Project Description
We will be installing a rope pump on the main community well from which most of the 800 residents drink. This should ease congestion around the well as it speeds up the process of pulling water.
In addition to this the village has expressed interest in starting a community garden next to the well. With the market being so close this will be a great small business opportunity and will help to increase overall nutrition in the village.
Project Impact
All 800 residents will benefit from the project through either increased speed pulling water, or increased financial security and nutrition from the garden.
Peace Corps Volunteer Directing Project
Garrison Harward and C.J. Pedersen
Comments
This is a high-impact project that will extend the great benefit to the community at a minimal cost.
Dollar Amount of Project
$100.00
Donations Collected to Date
$100.00
Dollar Amount Needed
$0.00 – This project has now been fully funded through the generosity of Susan Smith of Rockville, MD, USA.
If you now contribute $100, your name will be placed on the waiting list to adopt the next project in order.
If you wish to contribute less than $100, the money will be applied toward the overall program.
This project has been finished. To read about the conclusion of the project, CLICK HERE.