52 Pumps in 52 Weeks – Senegal – Project 15 – Daro Keur Ibrahima Signane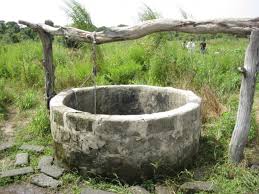 This project is part of our 52 Pumps in 52 Weeks Program, being implemented by Peace Corps Volunteers Marcie Todd and Garrison Harward. To read about the program and follow its progress, CLICK HERE.
Location
Daro Keur Ibrahima Signane, Fatick, Senegal
Community Description
Daro is located just off the laterite road going from Toubacouta to Saloum Diane. We first started looking into this village after the Keur Andallah pump when we literally stopped in on the bike ride home. As soon as we did and saw their broken down water pump, we knew Daro had to be part of the project.
The village is small, only about 300 people, and predominately Wolof, but like everywhere in this region there are a few Mandinkans, Sereres and Pulaars. There is a primary school which almost all the children attend and a substantial community garden established by a previous Peace Corps Volunteer. It is primarily an agricultural village and the people here are already excellent gardeners and farmers. They have had a wonderful relationship with Peace Corps over the years and are continually learning and expanding their efforts.
Project Description
The community garden provides 75 people with fenced in plots for vegetable production. It sits within a flood basin which means that the water table is very high and perfect for rope pumps. There are two wells in this space and thus we will be installing two rope pumps. Pump #16 will be the second in this space.
Project Impact
All 75 members of the group will benefit from increased access to water. This should lead to increased production which will then increase overall nutrition in the village for kids like these.
Peace Corps Volunteer Directing Project
Garrison Harward, Marcie Todd, and Amy Watts
Comments
These pumps will decrease crowding around the well and speed up the process of watering, allowing more time to be devoted to trying new gardening techniques and increasing yields.
This is the first of two pumps in this space. We're going to be trying to do more double installs like this in order to fully meet the needs of our villages.
Dollar Amount of Project
$100.00
Donations Collected to Date
$100.00
Dollar Amount Needed
$0.00 – This project has now been fully funded through the generosity of Jacqueline Chan, of Crestline, CA, USA in honor of Steve Cockwell, of Uxbridge, Ontario, Canada.
If you now contribute $150 (our new price, which includes labor), your name will be placed on the waiting list to adopt the next project in order.
If you wish to contribute less than $150, the money will be applied toward the overall program.
This project has been finished. To read about the conclusion of the project, CLICK HERE.