31 Korrik 9 Vjecare School Bathroom and Water Project – Albania
This project is made possible through the partnership of Water Charity and the National Peace Corps Association.
This is a project under the LET GIRLS LEARN Program, a collaboration of First Lady Michelle Obama and the Peace Corps to expand access to education for girls around the world!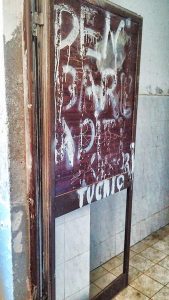 Location
31 Korrik 9 Vjecare, Bashkia Mat, Dimer District, Burrel, Albania
Community Description
Mat is a municipality in Dibër County, northern Albania. It was created in 2015 by the merger of the following municipalities: Baz, Burrel, Derjan, Komsi, Lis, Macukull, Rukaj and Ulëz. The seat of the municipality is the town of Burrel, which had a population of 10,862 in the 2011 Census and represents a region of approximately 30,000.
The town of Burrel lies on a terrace of the Mat River, which has the appearance of a plateau, with visibility from all sides, areas, and villages in the province of Mat. Bashkia Mat, previously Bashkia Burrel, has recently assumed the responsibility for the school buildings in the villages that are now within the Mat region. These school buildings are in addition to the schools within the city of Burrel, which they had always been responsible for. This is part of Albania's decentralization process that is currently being implemented.
Problem Addressed
This school is without bathroom facilities due to a lack of water and non-functioning equipment. The children do not have access to running water or use of lavatory facilities during school hours, resulting in poor hygiene and at times children, especially girls during their menstrual cycles, opt to stay home.
Bashkia Mat received notification of school buildings that should not be opened on the September 14, 2015 opening day, due to bathrooms that are non-functioning. Access to bathrooms is essential to a positive learning environment, particularly for young women who will oftentimes stay home from school during times they are most in need of having access to a bathroom.
Many of the schools that now fall under Bashkia Mat's responsibility have been in disrepair for many years. Bashkia Mat will incur significant costs repairing not only the bathrooms but also many other areas of the school buildings. Funding to assist with the bathroom portion of these repairs is greatly needed to ensure education for the Mat children, girls and boys.
31 Korrik, a 9 Vjecare School (grade 1-9) contains six bathrooms: one male and one female on each of the three floors with 3 toilets in each bathroom. The bathrooms are in need of the following; toilets, toilet doors, and entrance doors, replacement of damaged windows, damaged sink tiles, water meters and all hardware and pipes necessary for the toilets and sinks to function. The bathrooms need ceiling lights and environmental painting. There is water in the building and the sewer system is working. One of the two water tanks needs to be replaced and the bathrooms need to be connected to running water.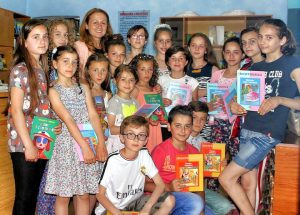 Project Description
The 31 Korrik School project will repair 18 toilets including the stalls and ceiling. Three sinks will be repaired and reconstructed in a trough style with multiple faucets. Door replacement will be made on 24 doors, 18 toilet doors, and 6 entrance doors. In addition, the walls will be painted to correct water and mold issues and any other electrical or lighting problems in the bathrooms will be repaired. Damaged and broken windows will be replaced. Also, the second water tank will be replaced.
Project Impact
This project will impact over 900 people per year. There are 804 children in the school; (366 females, 438 males) and 24 teachers, plus support staff, visitors to the school and future students.
Peace Corps Volunteer Directing Project
Barbara Richardson
Monitoring and Maintenance
Bashkia Mat is responsible for the monitoring and maintenance of the project following completion, including its repairs and supplies.
Comments
Bashkia Mat will contribute 29.26% of the total projected costs.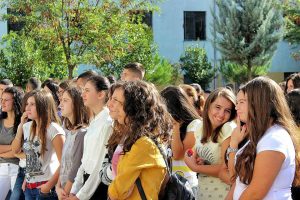 This project is part of the Let Girls Learn Program, a powerful collaboration between First Lady Michelle Obama and the Peace Corps which was formed to expand access to education for adolescent girls around the world. https://letgirlslearn.peacecorps.gov/. Lack of clean facilities is a leading cause of women dropping out of school. Water Charity is proud to have sponsored the very first LGL project and continues to be a leading contributor to the program, as evidenced by projects like this one.
As an LGL project, this falls under our 100 Water Projects Program – Albania, as well as our larger Let Girls Learn Initiative – Worldwide.
Fundraising Target
$4,200
Donations Collected to Date
$150
Dollar Amount Needed
$4,050
ADOPT THIS PROJECT BY CONTRIBUTING THE DOLLAR AMOUNT OF THE PROJECT.
Donations of any amount will be appreciated. The full amount will allow you a posted dedication if that is something you would like.
This project has been finished. To read about the conclusion of the project, CLICK HERE.